the ardent contributor to the vibrant fashion scene in Rome, Italy, Angelo De Luca, is a Jewellery Design Expert & Tutor at Accademia Costume & Moda, Rome; Head Jewellery designer for Sabanis Jewellery, Athen; Illustratore Freelance for Bulgari and Head Designer for Diosa Jewels, Mumbai. In 2019, he decided to uproot himself and relocate to Mumbai to learn the tricks of the trade. In a free-wheeling conversation with Jewelpedia, this multi-faceted designer opened up about his experience with working in India, shared his views on the Indian jewellery culture, and a lot more.
Tell us about yourself and how and when did you discover the knack for jewellery designing?

Based in Italy, I am a twenty-eight-year-old, ambitious jewellery designer. At a young age, I was highly inspired by my love for art and fashion, and designing jewellery was one of my favorite pursuits. Fortunately, I got a chance to visit a renowned jewellery exhibition in Paris, where I was enthralled by the collection and the passionate jewellers around me. That's when I realised that designing jewellery is just not a passion for me but it can be my identity. With this knack for creativity and a passion for making unique designs, I am now an eight-year-old in the industry.
What was the turning point in your life that made you decide to come to India to further nurture your craft?
Firstly, I always wanted to visit India; it's a great place to explore art. But I wanted my visit to be meaningful rather than just a tour and Diosa Jewels offered me that opportunity. My first encounter with Diosa Jewels was at our alumni meet, in 2017. The collection and detailing left me spellbound and curious, which drew me towards the brand. I was sure that if I get a chance to work with them, it will be a great learning experience.
You have relocated to Mumbai to explore the Indian jewellery market at Diosa Jewels. How has been the experience with Diosa at large?
It was interesting to work with Darshan Dave and his dynamic team at Diosa Jewels. The company has an amazing working culture and the designers here are experienced. People at Diosa Jewels are open to new ideas and are always ready to take risks for innovation.
What aspects of jewellery making you have explored here?
In the two months of my internship program, I got the chance to visit the local market Zaveri Bazaar and various street markets in Colaba. I also visited the Elephanta Caves and the Gateway of India to get a better insight into design. Further, crafting a delicate base, cutting the stones, creating final pieces to set a plan for the sale through the internship program, Diosa Jewels went way beyond in helping me to explore the Indian jewellery market. The internship program taught me the importance of geometry while designing jewellery. Earlier, I believed the best way to create a piece of beautiful jewellery is by picking up stones and then creating a base design, however in India, it is the other way round.
"NO one can beat Indian jewellery in terms of royalty and elegance. Indian jewellery is soulful and rich."
You have gained a lot of experience as a contributor to fashion in Rome; can you tell us what sets Italy's design scene and jewellery industry apart from other countries?
Italian jewellery is all about quality. In Italy, the craftsmanship and technical work is perfect and to the point. Another aspect that is important in the country is the originality of a design. Italian jewellery design will be simple but at the same time, unique and original. We are internationally known for producing jewellery with great excellence and originality.
What do you think of Indian jewellery designs?
No one can beat Indian jewellery in terms of royalty and elegance. Indian jewellery is soulful and rich. Human faces, animals, monuments, symbols… are crafted on the jewellery and every piece of Indian ornament conveys a story. In India, jewellery is not just restricted to being a statement piece but it also spreads to the resemblance of the religion which is unbeatable by any design in the west.
What about the feeling you get about Italy and India, in terms of the impressions on how creative and lively the scenes are in the two countries?
In terms of creativity and culture, both the countries are highly rich. A slight difference, I find is that India always makes sure that their design is in-sync with their culture. Indian jewellery is always inspired by the art of temples, palaces, cultures, festivals, gods, and goddesses. On the other hand, Italian jewellery has an impression of producing fine, delicate, and comfortable jewellery.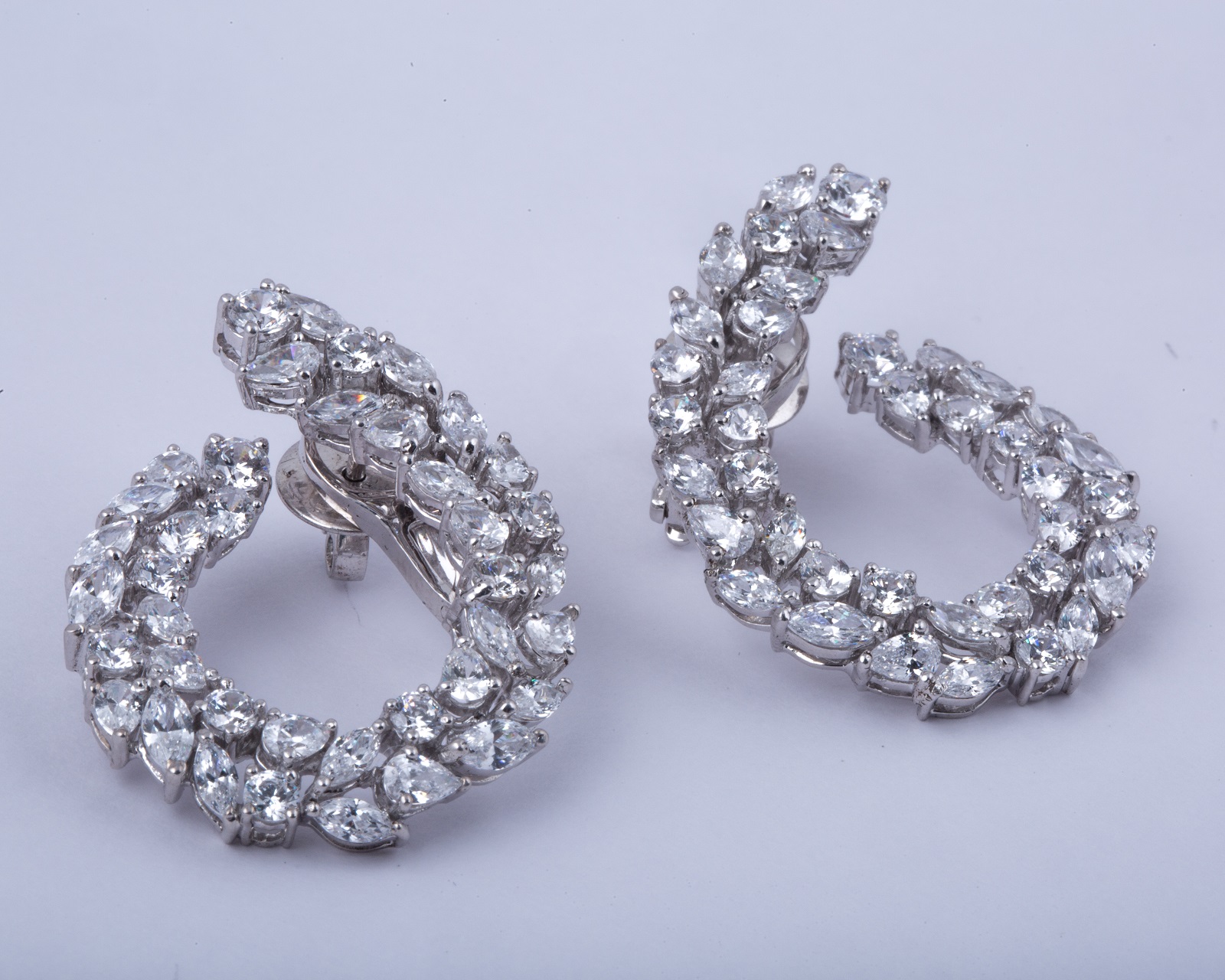 Can you share your thoughts on the difference between Indian and Italian audiences in terms of the jewellery designs?
In India, jewellery plays a significant role in the lives of the people as compared to the other parts of the world. Be it a wedding, a festival, a ritual, or a gift, people in India buy jewellery for almost every occasion. The market here is flooded with demand that triggers the creation of unique pieces by jewellers. In Italy, jewellery buyers have restricted to the arrival of new designs in the market or depending on their pocket size.
"In terms of design, globally the market leans towards contemporary jewellery because they are always in vogue – fashionable and stunning."
Where do you get the inspiration for your designs?
Everything around a designer is a form of inspiration, a skilled designer can draw inspiration from any corner. I mostly get inspiration from travelling, ancient arts, monuments, new cultures, and through reading.
Is there a particular medium or material you enjoy working with?
Some stones have a particular light that makes them unique. I like to explore such kinds of stones and create something exclusive out of it. In metals, I enjoy working with platinum because it's extremely strong and classy.
What do you do to keep your ideas fresh?
To keep my ideas fresh, I read and study a lot about designing. To create something new, we need to find another point of view and history is the best medium to draw inspiration from to create new things.
According to you, what is important—commercial appeal or creative force?
As a designer, I strongly believe that creative force is a factor to boost the commercial appeal. However, it has to be balanced with the buyer's requirements. Jewellery needs to be creative but also wearable, comfortable, and pleasing to the eyes for the commercial appeal.
At present, what are the designs most popular globally?
I believe, the trendiest designs in jewellery industry are produced by BULGARI and GUCCI. In terms of design, globally the market leans towards contemporary jewellery because they are always in vogue – fashionable and stunning.
What are your plans for the future? Will you take more such projects in India?
My plans are very simple – I want to travel, draw inspiration from my experiences and create exclusive designs for my customers. I would love to work in India; it's a great country with a diverse culture. India has the best of designers and a heritage to seek ideas from. As an artist, it's marvellous to work in a place where every corner is an inspiration and every second is a motivation.