Whether clad in traditional attire or formal office wear, the look of a married woman is never complete without a Mangalsutra. This is why a lot of married women folks today have at least two sets of Mangalsutra – a fancy one for special occasions and a dainty piece for every day.
Keeping this in mind, a lot of jewellers have launched a detachable range of Mangalsutra that can not only switch between elaborate to sleek styles but also take a whole new look, and Orra's 3-in-1 Tanmaniya is just that.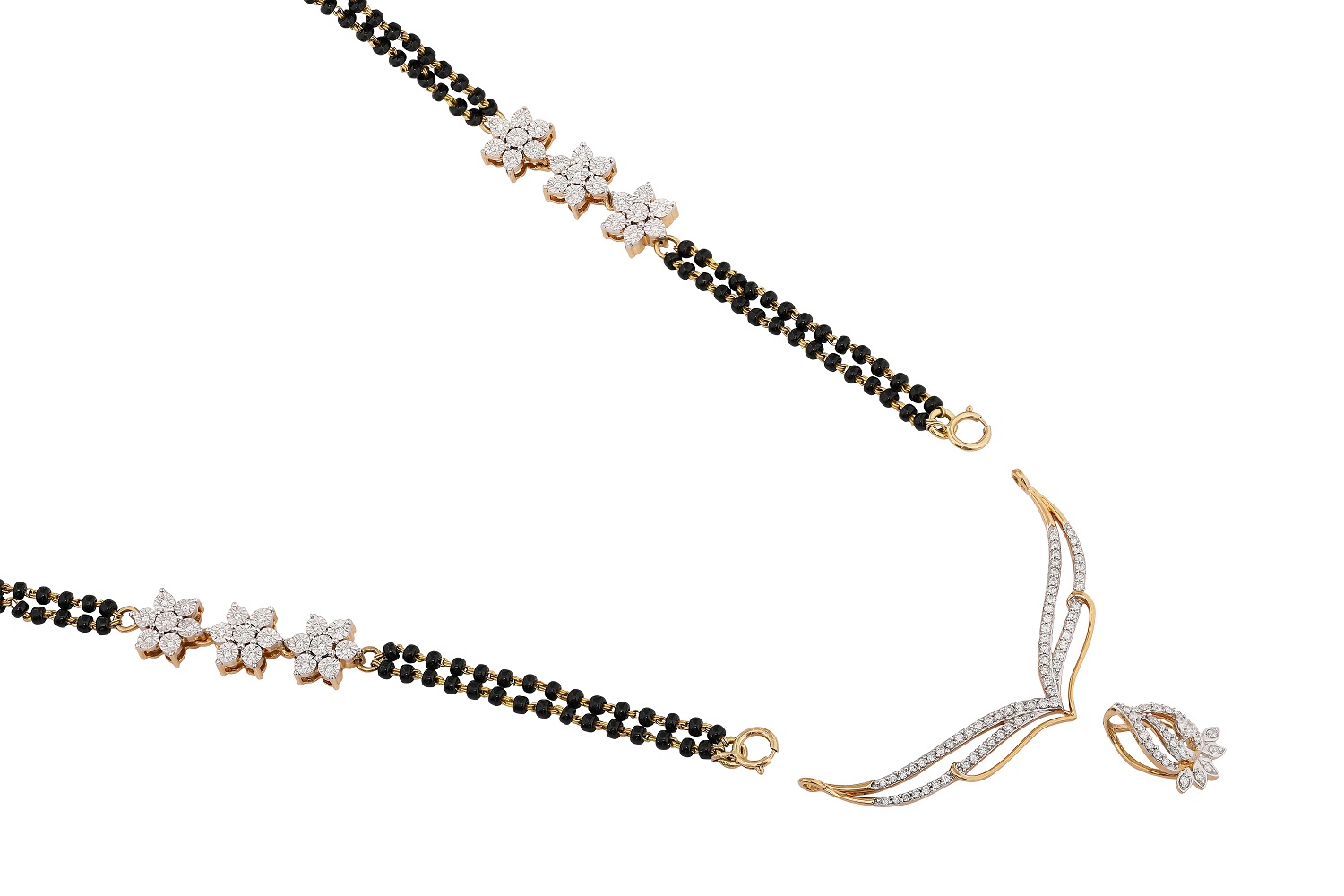 Adding a unique detachable feature, the 3-in-1 Tanmaniya has made three different looks possible. To create three stylish looks, move from wearing only the Tanmaniya to a combination of the pendant and Tanmaniya, or simply pair the stylish diamond pendant with a gold chain.
What's more! You can also attach the detachable Tanmaniya – with or without a pendant, to a necklace chain and achieve a dazzling diamond necklace.