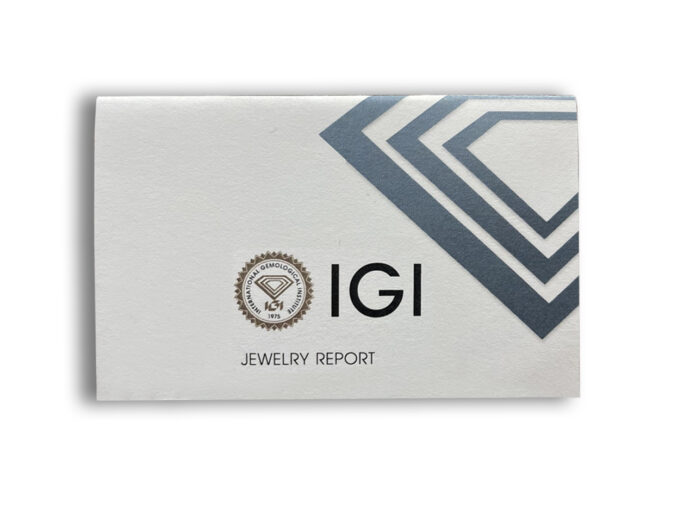 T

he latest version of the IGI Jewellery Report exhibits exceptional security features that can assist both jewellers and end consumers to evaluate and understand the jewellery better. Security and convenience being the core aspects, the report elevates the fine jewellery retail experience to a whole new level. Features like the bar code and the QR code makes the report an easily accessible description of the jewellery.
The convenience that the report offers is of undisputed eminence. It permits the printing of reports at the manufacturer's as well as the retailer's end while maintaining a track of it via the bar code. The QR code ensures the authenticity of the report, making it all the more secure and accessible. The report is printed on tear-resistant paper, adding to its longevity while alternatively, an electronic copy of it may also be stored across all your smart devices for future reference. The facility also helps chain stores print these certificates at the point and time of sale across all cities without having to physically transfer the certificates.
"The latest offering from IGI is a product par excellence. This version of the IGI jewellery report is an innovation designed for convenience and security for the jewellers as well as their customers. The penultimate aim is to make the end consumer aware of the quality of their fine jewellery purchases," said Tehmasp Printer, President & Managing Director, International Gemological Institute. The report also includes the BIS hallmark, making it a report, complete in all aspects of product awareness and consumer empowerment.
IGI was the first laboratory to develop jewellery identification reports and is the leader in this arena. IGI's expertise in the analysis of finished jewellery is unrivaled. With such exceptional features, IGI continues to cater to consumer concerns while adhering to international grading standards.