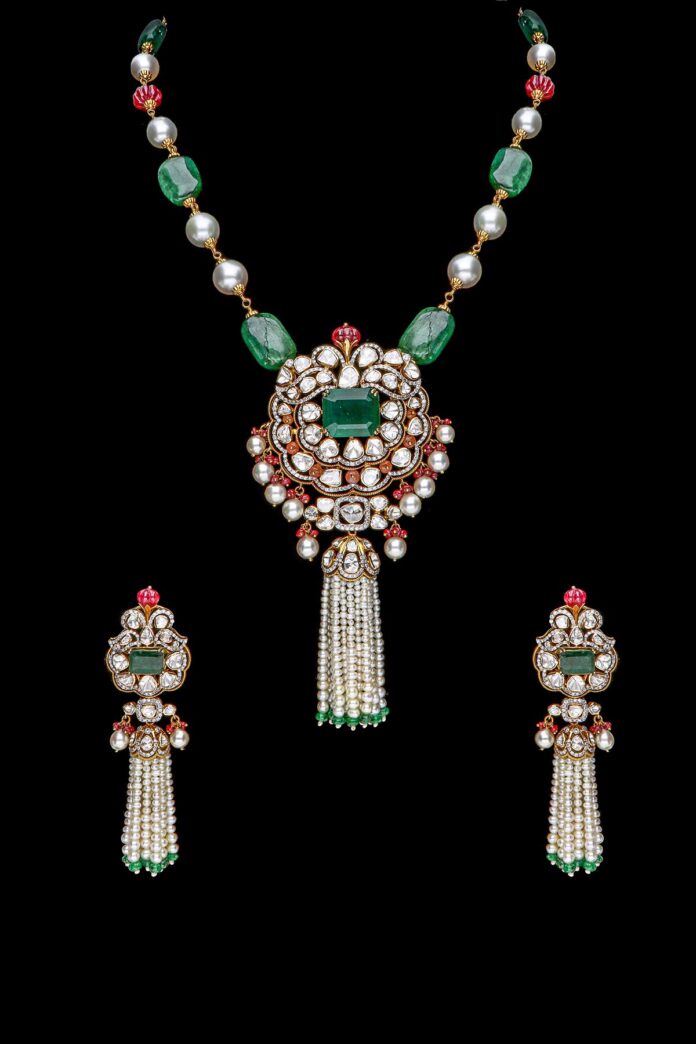 C

olours are requisite to amplify the charm, be it a jewellery piece or a trousseau. To celebrate the 73rd Republic Day, Dassani Brothers, one of the leading jewellery brands in India has brought to light the 'Republic Day' collection that comprises traditional jewellery designs of necklaces, earrings, bangles, and rings. Tri-colour neckpieces have been embraced in this collection to celebrate the nation and its prestige. 
The collection has been magnificently crafted with a variety of precious and semi-precious colour stones including Russian emeralds, tanzanites, tourmalines, rubies in different cutting styles and shapes. 
Dassani Brothers have also incorporated 3D art forms in some exclusive jewellery pieces from this collection. The jewellery has 3D peacocks in different styles that have made the collection and Dassani Brothers stand out in the industry. The designs are handcrafted exclusively by our dedicated technicians and our highly qualified in-house team of designers and skilled artisans who ensure artistic fineness and skilled precision to make it look priceless and unique. 'Dassani Brothers' gives a #ShaandaarSalaam and appreciates the cultural heritage, art and culture of our country. 
Sumit Dassani, Partner at Dassani Brothers said, "Here is the moment for which we've been waiting for months and I feel proud to announce the 'Republic Day' collection of Dassani Brothers. The idea behind crafting and bringing out the traditional jewellery was to reminisce about the legacy of our traditional heritage and encourage our customers to appreciate the nation as well as celebrate the day with Dassani Brothers."
The 'Republic Day' collection is exclusively available online
along with a variety of colour and design options.