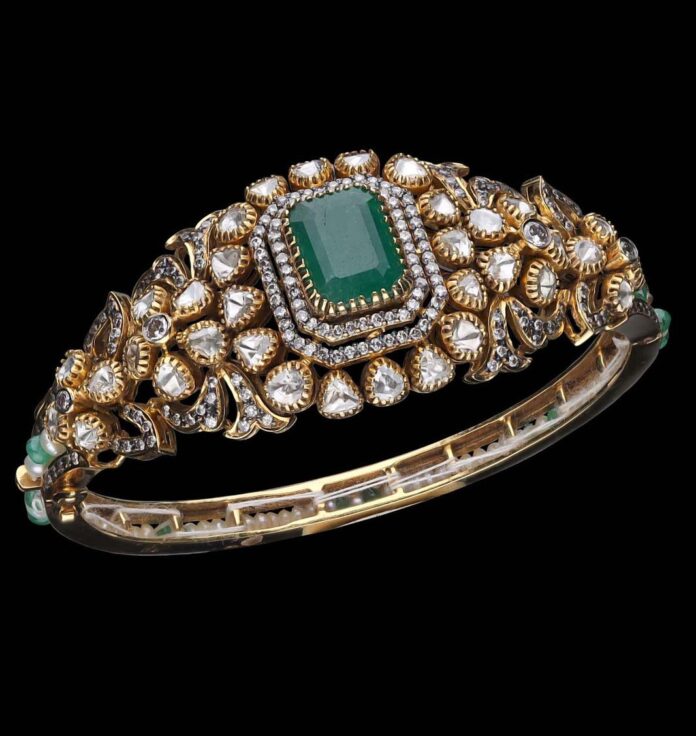 U

shering in India's wedding season and months of festivity, Dassani Brothers have unveiled their latest special edition Kundan jewellery collection – Virasat #CreatingMemoriesForever. The collection epitomises bridal luxury and is meant to adorn brides and her bridesmaids on their special day.
The Virasat collection dazzles with exquisite pieces of jewellery that are handcrafted from 24K gold and embellished with precious gemstones. Azure blues, mesmerizing greens and rich ruby red hues adorn the entire collection of exquisite Kundan pieces that are breathtakingly rich. And as more Indian brides opt for a mix of western and Indian sartorial choices, Kundan lends itself seamlessly to versatile clothing options.
With a rich legacy of over 2,500 years, Kundan jewellery has always held a special place in India. Its roots are steeped in India's royal heritage and it is a prized craft that has been lovingly passed down through generations. Thus it isn't an exaggeration to suggest that no Indian wedding is complete without Kundan jewellery adorning the bride and her close friends and family.
Dassani Brothers is one of India's finest designer jewellery brands  specializing in semi-contemporary heirloom designs. They bring to the table rich experience in gems and jewellery that exudes opulence and elegance par excellence. With the Virasat collection, they have once again proved that Kundan jewellery is more than just adornment, its pure gold richness carries with it the history and legacy of a country, and the power to make everlasting memories.
Talking about the latest collection Virasat, Sumit Dassani, Partner at Dassani Brothers said, "Each piece of jewellery in this collection has been handcrafted with care and its designs have been curated over months. The natural beauty of Kundan coupled with our penchant for luxury jewellery creation, makes this a truly special collection. Jewellery elevates celebration and joy, and Indian weddings are incomplete without it. With Virasat, we hope that every Indian bride and her bridesmaids can create memories that will last for a lifetime."